Explore these modern hairstyles for medium length hair and choose the one to complete your look perfectly. The range is really versatile as there are a lot of cuts for this length. It is much better than long or short hair because you have length and it is easy to manage. Isn't it a dream come true? Copy these looks for your medium hair.
Trendy Shoulder Length Hairstyles For Everyday
Source: Hellofashionblog, Asmakesdafra via Instagram, Hairbyrubymay via Instagram
Source: fagundesfers via Instagram, chloenbrown via Instagram, Hair_by_pelerossi via Instagram
Medium length hair looks great with layers. Classic and smooth layers give you a luscious look. Go for it only if you have straight hair. Get inspired from these looks! Balayage looks especially amazing on these hairstyles.
Amazing Braided Hairstyles
Source: Yourbraids via Instagram, yasmimandradereal via Instagram, Harfonerhairfremantle via Instagram
Source: Kristin_ess via Instagram, Lenabogucharskaya via Instagram, Heidimariegarrett via Instagram
Among medium length hairstyles braids are a number one since they have recently regained their popularity. The number of ways to pull them off is insane.
Cute Top Knots And Buns
Source: fagundesfers via Instagram, Taylor_lamb_hair via Instagram, Alisabinhair via Instagram
Source: Emmachenartistry via Instagram, Kristin_ess via Instagram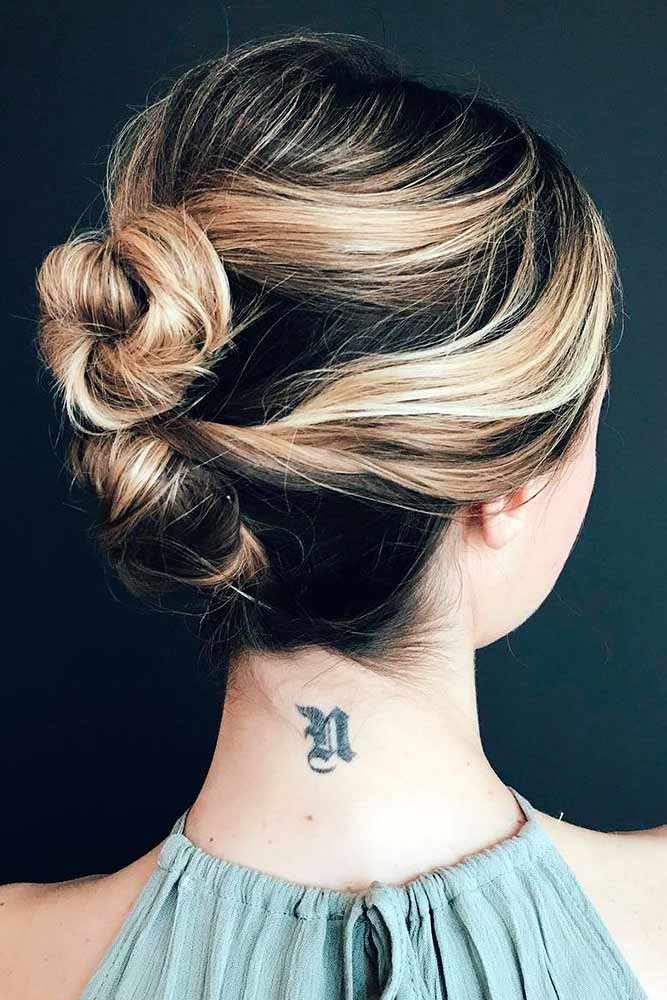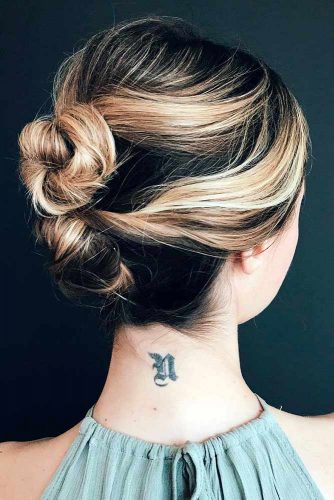 Choppy and edgy medium hairstyles are a new fun trend. This is an awesome way to get away from straight hair that is boring. An inverted bob is exactly what you need.
Stylish Hairstyles for Medium Length Hair
Source: Wb_upstyles via Instagram, Jenniekaybeauty via Instagram, Mikutas via Instagram
Source: Trizparizc via Instagram, balayageandbraids via Instagram, Kykhair via Instagram
Another thing that looks charming for medium length layered haircuts is an updo. They are great for formal events and those days when you don't feel like wearing your hair down.
Hot Shoulder Length Hairstyles
Source: nathaliebarros via Instagram, isabellasantoni via Instagram, Hairbyrubymay via Instagram
You can always spice things up by adding a pop of color to your shoulder-length hairstyle.
FAQ: Hairstyles For Medium Length Hair
How to style medium hair using accessories?
You can use a head scarf if you want to change around your usual style.
Take a square scarf and pull opposite corners together so it forms a triangle.
Flip your hair and then tie it around your neck.
Pull your hair to the front and let out some tendrils.
How to do a low bun on short medium hair?
Grab your hair at the back.
Take a loop and to pull it through most of the way.
Take the loop around and then again for the third time and secure with an elastic.